During the last few months, we noticed a trend during our virtual meetings. Various felines were marching brazenly across keyboards and climbing over the shoulders of otherwise-engaged team members–sometimes the antics were too cute to ignore.
We loved getting to know a bit more about each other's pets, and thought you might want to meet them, too, so here they are:
Leila and Olivia
Leila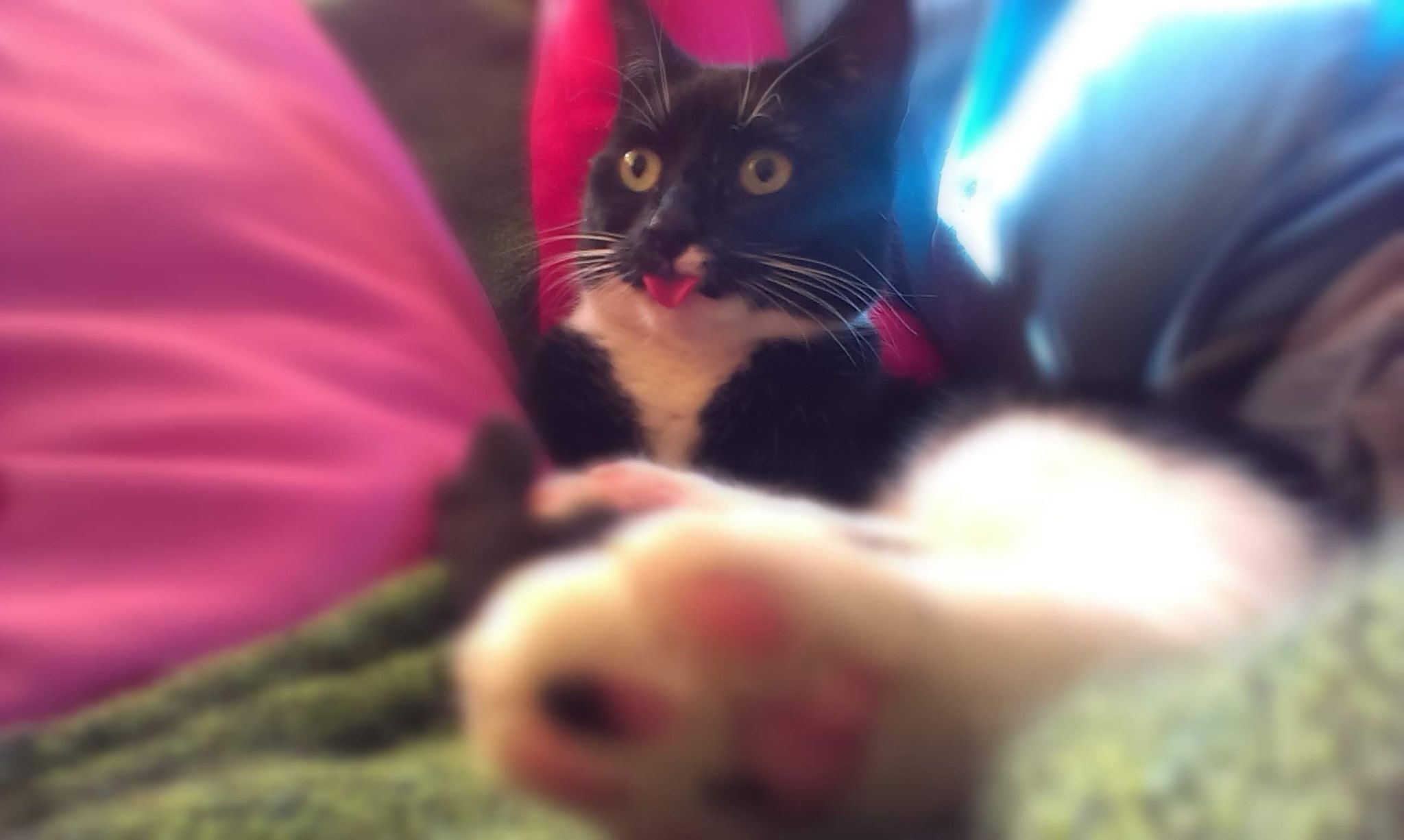 Olivia
Leila and Olivia belong to Jacqui. Leila walked in off the street one day, and was found to be "stupidly clever"--she can even unlock and open doors. At one point, Jacqui ended up having to put child locks on all the cupboards because Leila would eat all the food. She is also quite accident prone–needless to say, she's not allowed outdoors anymore.
Olivia was rescued as a kitten about 11 years ago. She spends most of her day sleeping and glaring at Leila. She usually only appears at dinner time, when someone is cooking chicken, or when someone is in a virtual meeting.
Kanelos
Kanelos
Kanelos belongs to Eleni and Konstantina. His name means "cinnamon" in Greek, and he turned 3 this year.
Kanelos
This little ginger creature appeared at their door one day, and chose to adopt Konstantina and Eleni, live in their house, and protect them from cockroaches, mice, and other insects. He is very lovable and well known in the neighborhood for being affectionate, extremely cute, and for stealing food from other cats–he weighs 9 kilograms!

Local
Local
Local
Local is Katerina's kitten. He is four months old, and loves to munch on flowers. When she adopted him from a family in Athens, he would sleep in the linen closet all day, but now, he prefers to nap while sprawled out on her lap.
Cookie
Cookie
Cookie
Cookie belongs to Pavlos, Theofilos, and Nikolas. She walked in their door one day, and, though they tried to convince her otherwise, she was there to stay. Like Local, Cookie enjoys Christmas ornaments and naps in strange positions.
Luffy
Last but not least, we have Luffy!
Luffy
Luffy is Natasa's Maltese dog, who she got as a puppy in 2013. She felt so lucky to be first in line to adopt him! He is astoundingly intelligent, she says, and very playful.
There they are! As you can see, almost everyone at the company has a cat, and only one person has a dog! Is that a coincidence, or should we look into the psychology of pet choice..? Let us know your thoughts on Facebook, Instagram, and Twitter @ePostersLive, or email us at [email protected].